Laundry – Shelve-it
Shelve-It is an adjustable system constructed with its close deck wire platform allowing you to store all those cleaning products and storage containers. With the light being able to pass through the wires all those items are easy to see.
Because this product can be adjusted as needed this system has the flexibility to move add and subtract as you desire. Because it is shelve-it you can add either wire or mesh drawers to store extra linen items.
---
Simplicity is the idea behind Shelve-It making it the ideal DIY laundry solution
---
There are three great colours in this system, giving you the potential for 6 different colour schemes.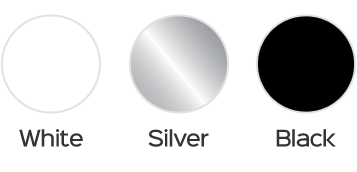 There are 3 simple steps to the Shelve-It System:
Start by fitting the hang track.
Hook into the wall bands (slots in the tracks).
Clip on the organisers (shelves, drawers etc.) for your specific needs.
Should your requirements change for a specific space, Shelve-It is easily modified without any renovating.
To help with your installation we have DIY instruction videos available